#Octane 4X6 COB RED SOLID HALO SUPER BRIGHT SET (4) SELECT FROM DROP DOWN BOX
$

299.99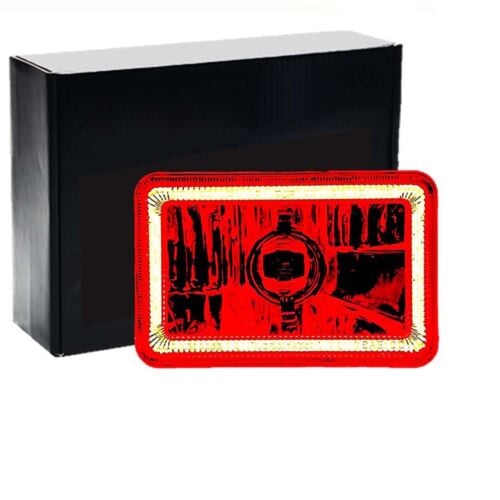 Includes:
(4) Crystal Glass Lenses w/built in RED COB SOLID RING Halo.
DIRECT FIT NO MODIFICATION
*SELECT LED PACKAGE FROM DROP DOWN*
RECOMMENDED ITEMS FOR EASY INSTALLATION LISTED BELOW
Toggle switch is recommended for installation of Halos
TOGGLE & WIRE KIT $19.99 WE OFFER PRE-WIRED KITS $24.99
Available on home page.
Note:
Single Color Halos are recommended to be wired to a toggle switch to avoid potential damage to factory wiring harness. Parts listed above are available on the Home Page (RECOMMENDED) NOT REQUIRED
Vision Industries is not responsible for improper installation nor misuse of electrical components. If unsure of how to install toggle switch, please contact us for Diagram via email for TECH SUPPORT @ [email protected]
RGB Bluetooth kits are wired to control modules NOT toggles.
ALL ORDERS ASSEMBLED, TESTED & SHIPPED WITHIN 3-5 BUSINESS DAYS FROM DATE OF PURCHASE. excluding weekends & Holidays
AVERAGE DELIVERY WINDOW IS 3-7 BUSINESS DAYS Vary by State & Country
HEADLIGHT MANUFACTURE: OCTANE LIGHTING
LED MANUFACTURE: VISION INDUSTRIES
WARRANTY: 90DAYS
FOLLOW US ON INSTAGRAM @VISION_INDUSTRIES
Internation shipping available contact us using WhatsApp: 1702.344.9912
FOLLOW US ON INSTAGRAM @VISION_INDUSTRIES